SEARCH LUNG CT
Application designed for the identification and interpretation of lung-specific image patterns in CT (Computed Tomography) scans.
contextflow is the one-stop solution for everything related to chest CT: interstitial lung diseases, COPD and lung cancer. The ADVANCE Chest CT computer-aided detection system offers lung nodule detection and monitoring of changes over time, quantitative and qualitative analysis of 8 key imaging patterns, and 3D image search for 19 imaging patterns. Thanks to the integration of new technology from partner RevealDx, clinicians can better characterize nodules, which clinical studies show can result in earlier detection of lung cancer and lower costs. contextflow ADVANCE Chest CT includes a TIMELINE feature that even quantifies and visualizes nodules over time, allowing clinicians to track treatment progress easily and effectively. Fully integrated into the radiologist's workflow, the average reading time is 31% less when the ADVANCE SEARCH function can be used (European Radiology July 2022). See beyond a single case at contextflow.com.
Applications and diseases
QUANTITATIVE IMAGE ANALYSIS
Provides lung coverage values and distribution maps for 7 image patterns plus visualization and measurements of detected lung nodules.
QUALITATIVE ANALYSIS
Analyzes and classifies 19 image patterns in selected regions of interest.
Retrieves visually-similar, expert-labeled reference cases.
Provides relevant links to literature, guidelines and differential diagnoses.
Detectable pathologies
Airway wall thickening
Atelectasis
Bronchiectasis
Bulla
Consolidation
Cyst
Effusion
Emphysema
Ground-glass opacity
Honeycombing
Mass Mosaic attenuation pattern
Nodular pattern
Nodule
Non-specific: includes patterns with no evidence of pathological changes and currently not explicitly incorporated
Pneumothorax
Pulmonary Cavity
Reticular pattern
Tree-in-bud
Advantages
Reduced report turnaround time*.
Trend towards higher diagnostic accuracy*.
No patient or image data leaves the hospital/center.
*Study results not yet published
Report example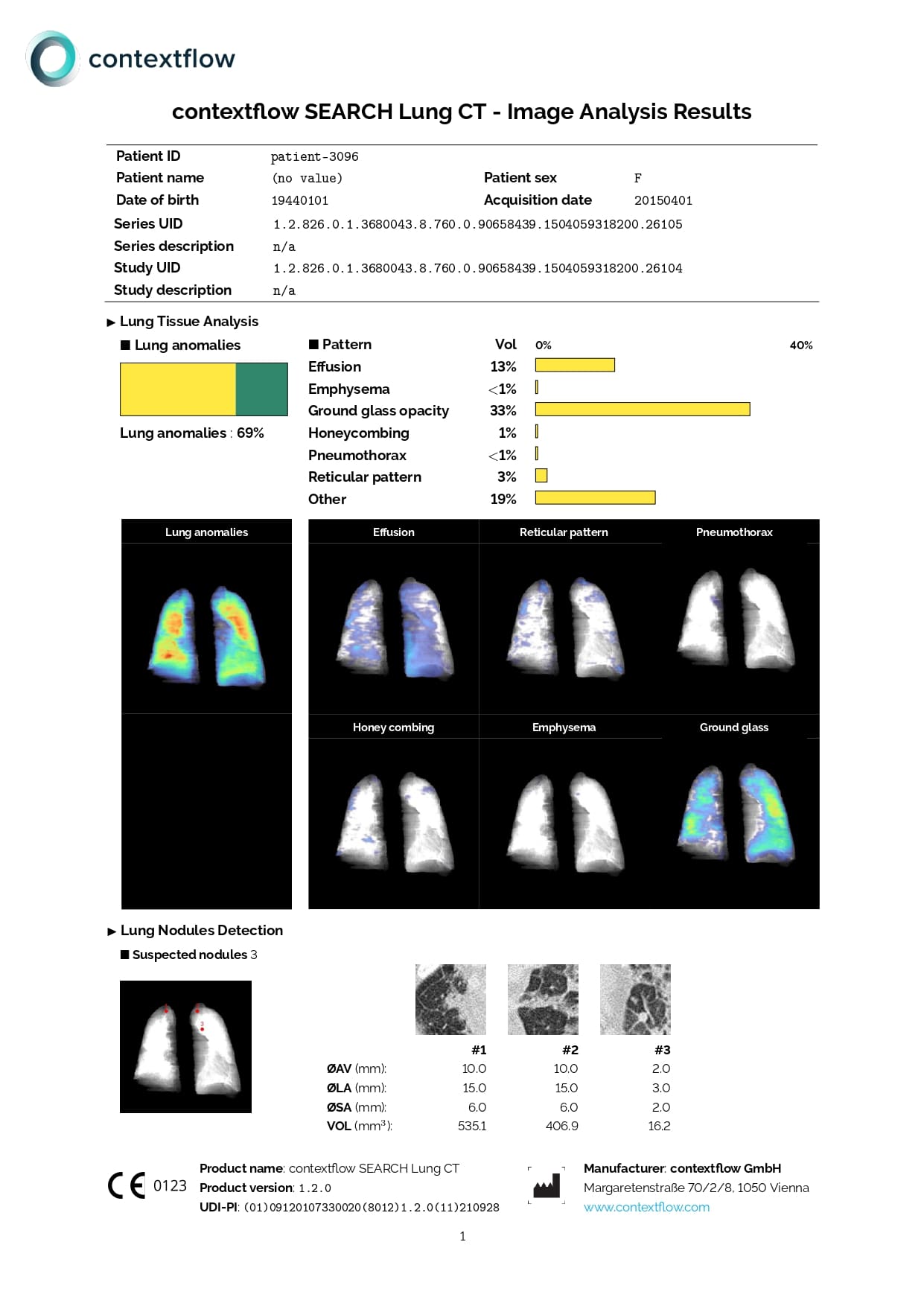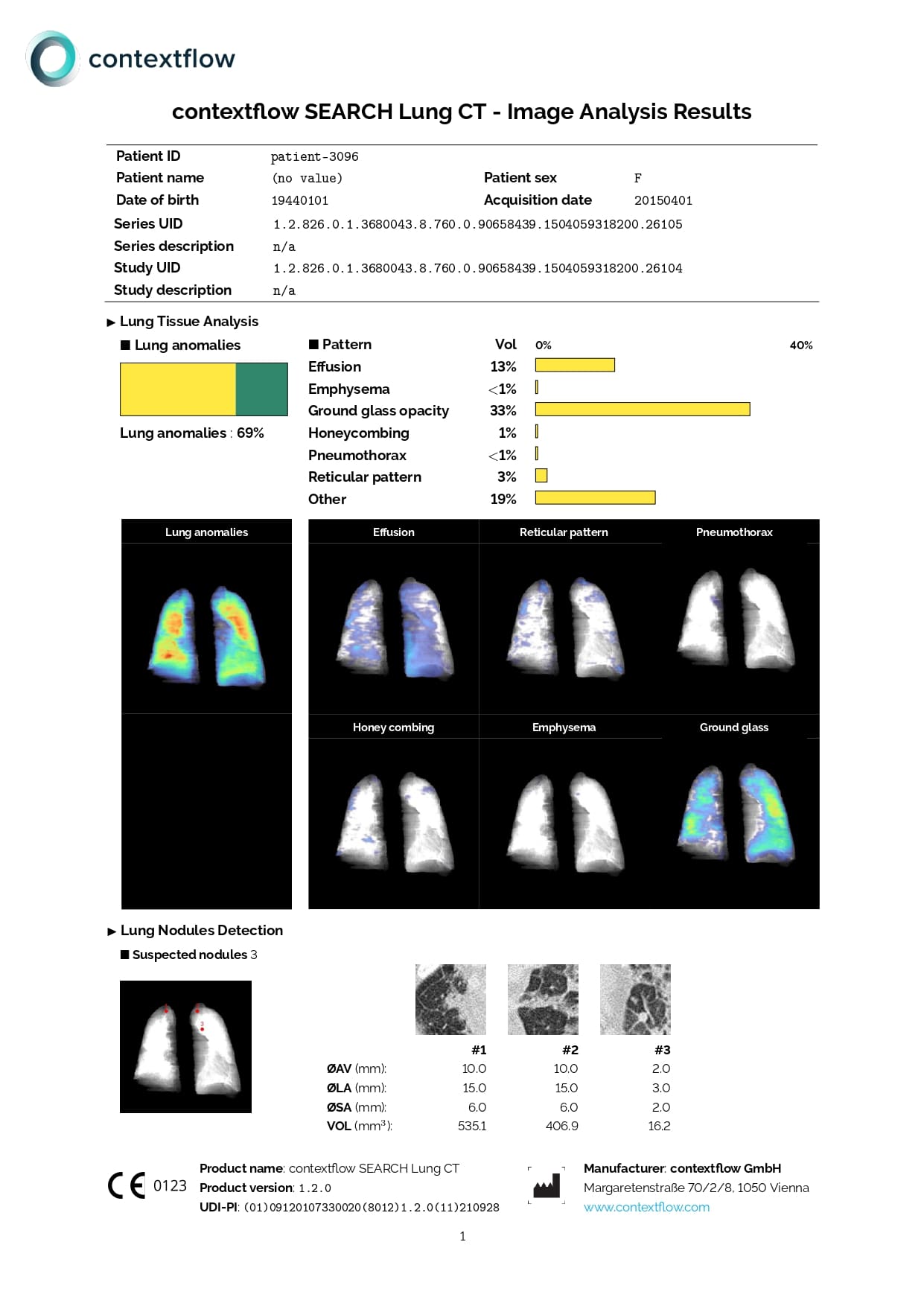 See the sample report
Other tools