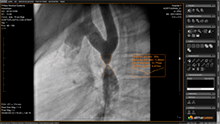 Quantitative Coronary Analysis (QCA)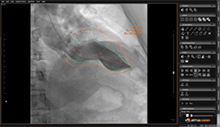 Left Ventricular Analysis (LVA)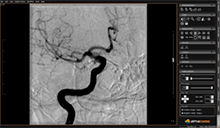 Digital Subtraction Analysis (DSA)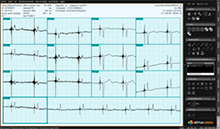 And more...
– QCA: automatic contour detection, stenosis quantification, etc.
– LVA: ejection fraction, ventricle contour, etc.
– DSA: fully configurable and applicable to 2D X-Ray angiographic studies.
– Customised Workflow Management and Hanging Protocols.
– Measurement tools and annotations.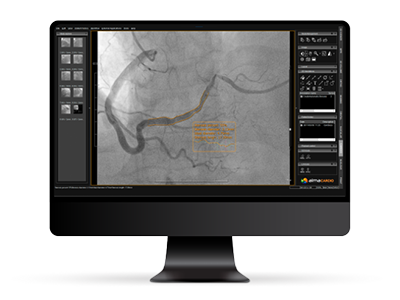 The Alma CARDIO, intended for healthcare professionals, is validated by the IHE, complies with the DICOM standard and is therefore, ready to work integrated with healthcare information systems such as HIS/RIS/PACS, as well as connected to our Alma HEALTH PLATFORM platform.

| Alma CARDIO, it also complies with the requirements of Directive 93/42/EEC on medical devices and is CE marked class IIa by SGS Belgium NV (notified body number 1639).